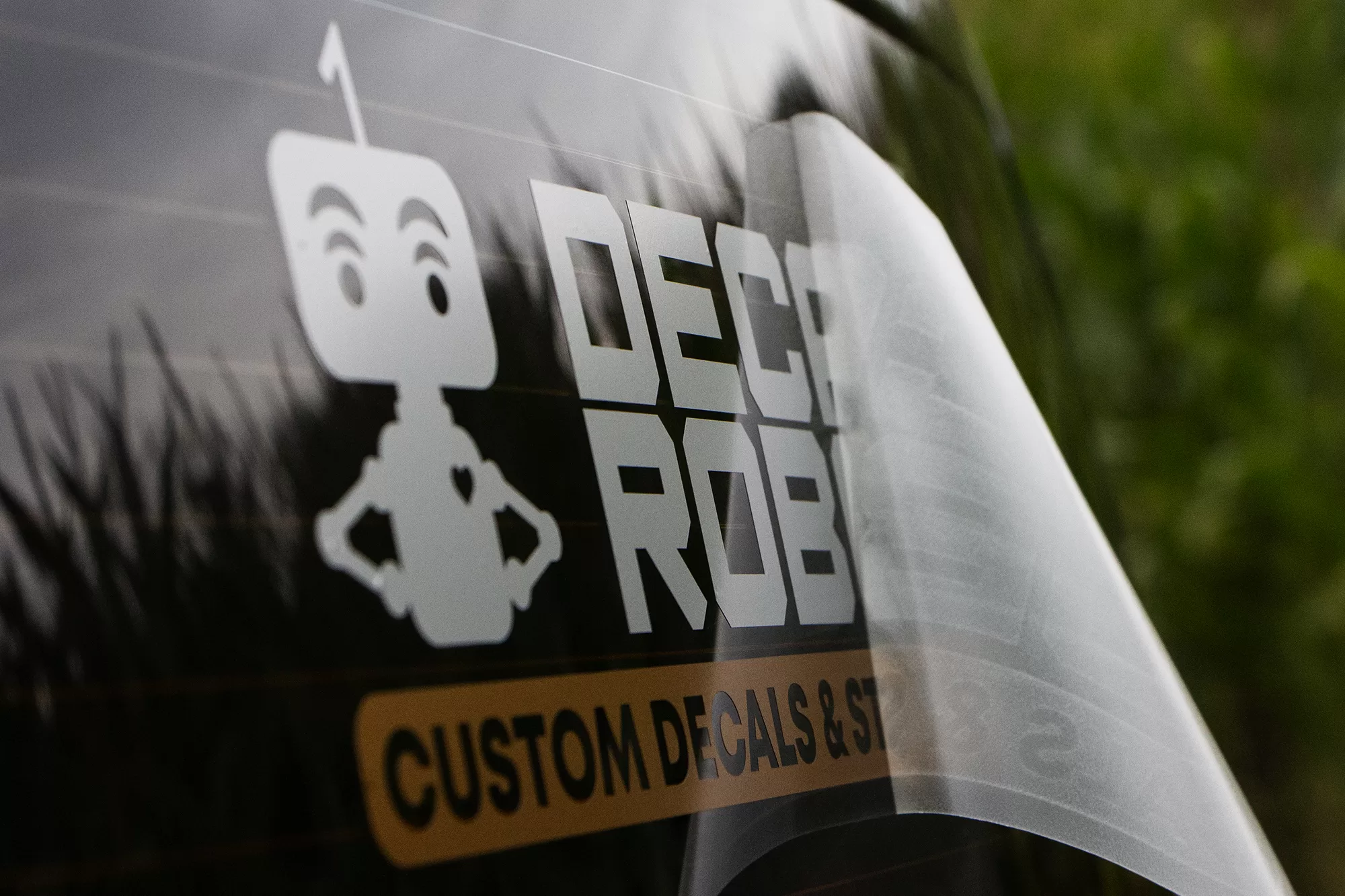 Custom decals and stickers made in London, Ontario. Shipped globally.
Custom decals are great for promoting your brand, services, or just expressing yourself.
Advertise your services on your vehicle, make your store front pop with your logo or business hours, express your creativity with some decals for your laptop or walls!
Our stickers are great for small businesses to include in your orders, advertise your business on your envelopes/boxes, or to even use as labels on your product! Don't have a business? That's fine! Our stickers can be stuck onto anything and wont come off until you say so!
What We Do
We offer custom large decals, small decals, multi-coloured layered decals, paint masks, printed heat transfer, and even application services.
We also offer stickers in bulk or singles, printed with durable waterproof ink onto durable water resistant vinyl before being laminated. Our vinyl stickers are easy to remove with no residue or a horrible paper mess. Easy to stick, and easy to remove when needed.
Not looking for something custom? That's fine! We have an online store where we sell a bunch of pre-designed items!
See some of our work below and get in touch if you have any questions!
FAQ's
Some of our work
We want your images! Please submit your photos to be featured on our website below!
Shop some of our latest pre-made designs